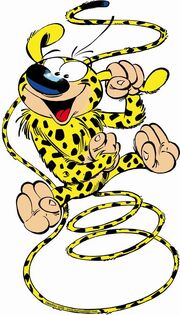 Dogs are some cutiest animals ever. They have legends or extinct. They appear in a episode when in the square it is named. If it's 1 then unnamed. Have Something to add. You can edit.
How to name unnamed Dogs
How to add and edit Dogs
There types are not seen but they live in everything that is like. They also like in olden days like some of others in Bold Text.
Heading
[
]
They also had breeds so they can follow in. They go sometimes.
Square
1 Unnamed
Just named some
Name all or add or vote.
Types
Is this a :
Chihuahua Mix
Great Dane
Dogs
Marsupilami
Baba
Bibi
Bubu
Bobo
Bebe
By
Spike
Philip
Star Shot
Fly
Flora
Red Hickory
Bushel
Wesley
Candy
Curly
Squeeze
Whale
Wheezy
Meat
Gwan
Master
Commandante
Rod
Sunlight
Red
Deb
Doggy Wings
Doctor D.
Comets
Slice
Tint
Bread
Shoes
Jack
Eric
Tw
Reggie
Spike the Bulldog
Bud the Bulldog
Captain Captain
Rovu
Bright Idea
Rover
Goby
Blue Bonnet
Affero
Holly Dash
Pause
Gordon
Riff
Caesar
Smokestack
Springy
Slug
Manny
Uncle Wing
Cork
Terk
Comic Books
Pat
Gorilla Dog
Flying Dog
Bulldog
Gingersnaps
Cront
Slick
Hot Dog
Icy Drop
Slim
Haymish
Snobby K9
Gruff K9
Little Po
Q
Knight
Rivet
Green Gem
Creme Brulee
Haakim
Castle
Fluerre
Paradise
Autumn Gem
Arrow
Agath
Amber
KnightKnight
Ivory
Rubinstein

11111
1
1
1
1
1
1
1
11
1
1
11
1
1
1
1
1
1 1
1
1
1
1 1
1
1
1
1
1
1
1
1
1
1
1
1
11
1
1
1
1
1
1
1
1
11
1
1
1
1
11
1
1
1
1
1
1
1
1
1
1
1
1
1
1
1
1
1
1
1
1
1
1
1
1
1
1
1
1
1
1
1
1
1
1
1
1
1
1
1
1
1
1
1
1
1
1
1
1
1
1
1
1
1
1
1
1
1
1
1
1
1
11
1
1
1
11
1
1
1
1
1
1
1
1
1
1
1
1
1
1
1
1
1
1
1
1
1
1
1
1
1
1
1
1
1
1
1
1
1
1
1
1
1
1
1
1
1
1
1
11
1
11
1
1
1
1
1
1
1
1
1
1
1
1
1
1
1
1
11
1
1
1
1
1
11
1
1
11
1
1
1
1
1
1
11
1
1
1
1
1
1
1
1
1
1
11
1
1
1
1
1
1
1
1
1
1
1
1
1
1
1
1
1
1
1
1
11
1
1
1
1
1
1
1
1
1
1
1
1
1
1
1
1
11
1
1
1
1
1
1
1
1
1
1
1
1
1
1
1
1
1
1
1
1
1
1
1
1
1
1
1
1
1
1
1
1
1
1
1
1
1
1
1
1
1
1
11
1
1
1
11
1
1
1
1
1
1
1
1
1
1
1
1
1
1
1
1
1
1
1
1
1
1
1
1
1
1
1
1
1
1
1
1
1
1
1
1
1
1
1
1
1
1
1
1
1
1
1
1
1
1
1
1
1
1
1
1
1
1
11
1
1
11
1
1
1
1
1
1
1
1
1
1
1
1
1
11
1
1
1
1
1
1
1
1
1
1
1
1
1
1
1
1
1
1
1
1
1
1
1
1
1
1
1
1
1
1
1
1
1
1
1
1
1
1
1
1
1
1
1
1
11
1
1
1
1
11
1
1
1
1
1
1
1
1
1
1
11
1
1
1
1
1
1
1
1
1
1
1
1
1
1
1
1
1
1
1
1
11
11
1
1
1
1
1
1
11
11
1
1
1
1
11
1
1
1
1
1
1
1
1
1
1
1
1
1
1
1
1
1
1
1
1
1
1
1
1
1
1
1
1
1
1
1
1
1
1
1
11
11
1
1
1
11
1
11
1
1
1
1
11
1
1
1
1
1
1
1
1
1
11
1
1
1
1
11
1
1
1
1
1
1
1
1
1
1
11
1
1
1
1
1
1
1
1
1
1
1
1
1
1
1
1
1
11
1
1
1
11
1
1
11
1
1
1
1
1
1
11
1
1
1
1
1
1
1
1
1
1
1
1
1
1
1
1
1
1
1
1
11
11
1
1
1
1
1
1
1
1
1
1
1
1
1
1
1
11
1
11
1
1
1
1
1
1
1
1
1
1
1
1
1
1
1
1
1
1
1
1
1
1
1
1
1
1
1
1
1
1
1
1
1
11
1
1
11
11
1
1
1
1
1
1
1
1
1
1
11
1
1
1
1
11
1
1
1
1
1
1
1
1
1
1
1
1
1
1
1
1
1
1
1
1
1
1
1
1
1
1
1
1
1
1
1
1
1
1
1
1
1
1
1
1
1
1
1
1
1
1
11
1
11
1
1
1
1
1
1
1
1
1
1
1
1
1
1
1
1
1
1
1
1
11
1
1
1
1
1
1
1
11
1
1
1
1
1
1
1
11
1
1
11
1
1
1
1
1
1
1
1
11
1
1
1
1
1
1
1
1
1
111
11
1
1
1
1
1
1
1
1
1
1
1
1
1
1
1
1
1
1
1
1
1
1
1
1
1
1
1
1
1
1
11
1
1
1
1
1
1
1
1
1
1
1
1
1
1
1
11
1
1
1
1
1
1
1
1
1
1
1
1
1
1
1
1
1
1
1
1
1
1
1
1
11
1
1
1
1
1
1
1
1
1
1
1
1
11
11
1
1
1
1
1
1
1
1
1
1
1
1
1
1
1
1
1
1
11
1
1
1
1
1
1
1
11
1
1
11
1
1
1
1
1
1
11
11
1
1
1
1
1
1
11
1
1
1
1
1
1
1
1
1
1
1
1
1
11
1
1
1
1
1
1
1
1
1
1
1
1
1
1
1
1
11
1
1
1
1
1
1
11
1
1
1
1
1
1
1
1
1
1
1
1
11
1
1
1
1
1
1
1
1
1
1
1
1
1
1
1
1
1
1
1
1
1
11
1
1
1
1
1
1
1
11
1
11
1
1111
1
1
1
1
1
11
1
1
1
1
1
1
1
1
111
1
11
11
1
11
11
11
1
11
1
1
1
11
1
1
1

1
1
1
1
1
1
1
1
1
1
1
1
1
1
1
1
1
1
1
1
1
1
1
1
1
1
1
1
1
1
1
1
1
1
1
1
1
1
11
1
1
1
1
1
1
1
1
1
1
1
1
1
1
1
1
1
1
1
1
1
1
1
1